Volleyball tournaments and players are not much heard in comparison to other team sports like Football, Basketball,etc. But Volleyball no doubt is one of the most exciting sports. The sport is followed by millions of fans across the globe. Like other sports, volleyball has produced many great talents and global superstars in its own arena.
Governed by the Federation Internationale de Volleyball (FIVB) internationally, Volleyball is one of the key Olympic sport. The greatest players come from all forms of volleyball: indoor and beach and both male and female.
10. Sinjin Smith
The American player St. John Smith aka Sinjin Smith is a professional beach volleyball player. He has won one U.S championship and two World Championships partnering up with Randy Stoklos. Born in 1957, Smith had an incredible career where he won 139 out of 400 plus tournaments he played in. His career earning is about $1.6 million. He was the first to reach the 100-win mark in his career.
9. Ivan Zaytsev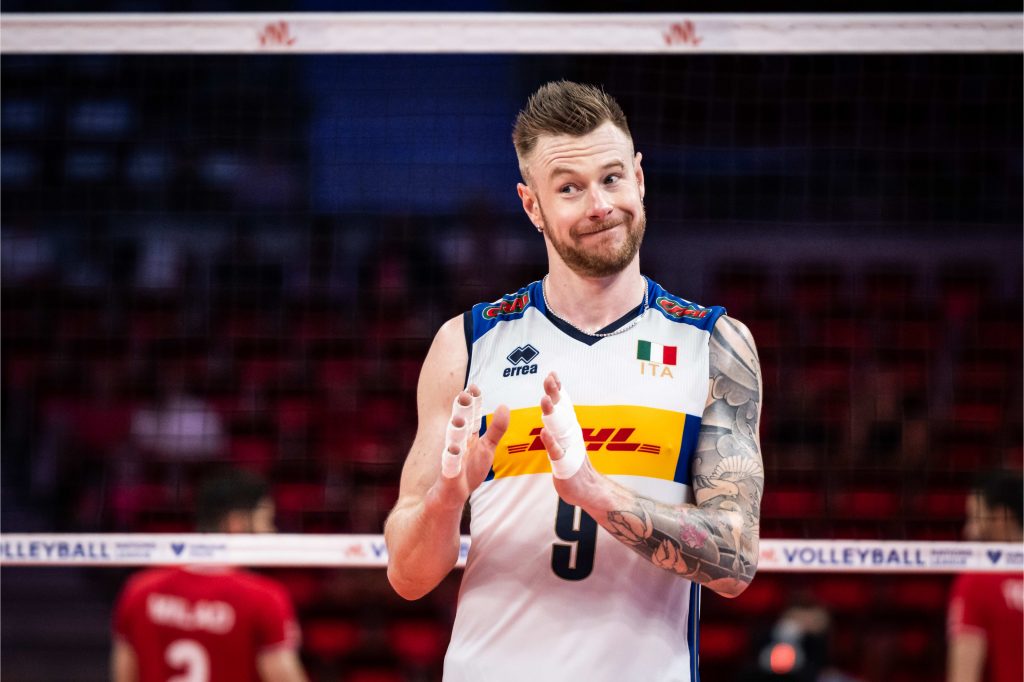 Born in 1988, the Italian volleyball player of Russian origin is nicknamed as "The Tsar". He is the captain of Italy men's national volleyball team. He was part of the Italy team that won bronze in the 2012 Olympic games held in London. He followed it up with a Silver in Rio 2014 Olympics.
Zaytsev also won silver at the European Championship(2011,2013) and bronze in the World League(2013,2014). He was named as the "Best Server" in the European Championship 2013 and Best Opposite Spiker in the 2015 edition.
8. Saeid Maroof
The Iranian Volleyball setter is one of the most popular volleyball players of 2022. He captained the national team of Iran. Regarded as one of the finest athletes from Iran, Maroof was named as best setter at the 2014 World League and qualifying tournaments of 2008,2012 and 2016 Olympics. He participated in the Rio 2016 and Tokyo 2020 Olympics. He was named as the most valuable player at the 2013 Asian Championship and was voted Iranian Sportsperson of the year for (2015-16).
7. Kim-Yeon Koung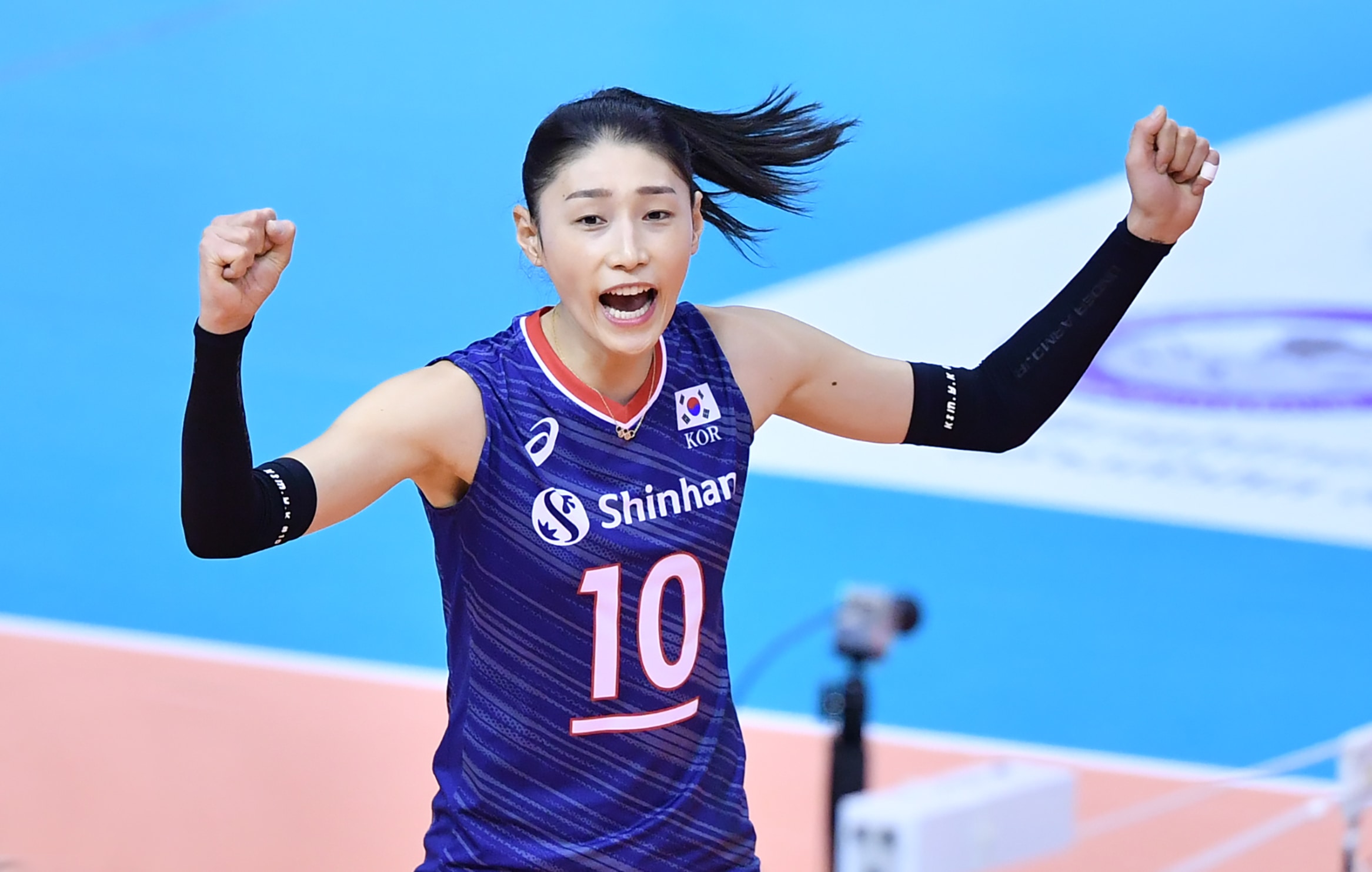 Born on 1988, Kim-Yeon Koung is a former South Korean professional volleyball player and a former member of FIVB Athlete's Commission. She captained the national team during her playing days. Before calling it a day in August 2021, she left a legacy playing as opposite spiker. She also was famous and well-known because of her longevity and consistency towards the sport.
Kim was the Most Valuable Player and Best Scorer at the 2012 London Olympics, as she set the Olympic record for most points scored (207), breaking the previous record of 204 points. Yekaterina Gamova had set that record at the 2004 Olympic games held in Athens. Despite her valiant effort, South Korea finished 4th in the tournament. Kim is the first player in the history of Asian volleyball to receive an MVP award in the CEV Woman's Champions League.
6. Giba
Gilberto Amauri de Godoy Filho, commonly known as 'Giba', is a former Brazilian professional volleyball player who played as an outside hitter. During the 2000s, his leadership skills and outstanding playing style proved pivotal in Brazil's success in international stage. He was part of the team to which won Gold medal at the 2004 Summer Olympics and silvers at the 2008 and 2012 Summer Olympics. Till date, he is regarded as country's finest to grace the sport.
5. Regla Torres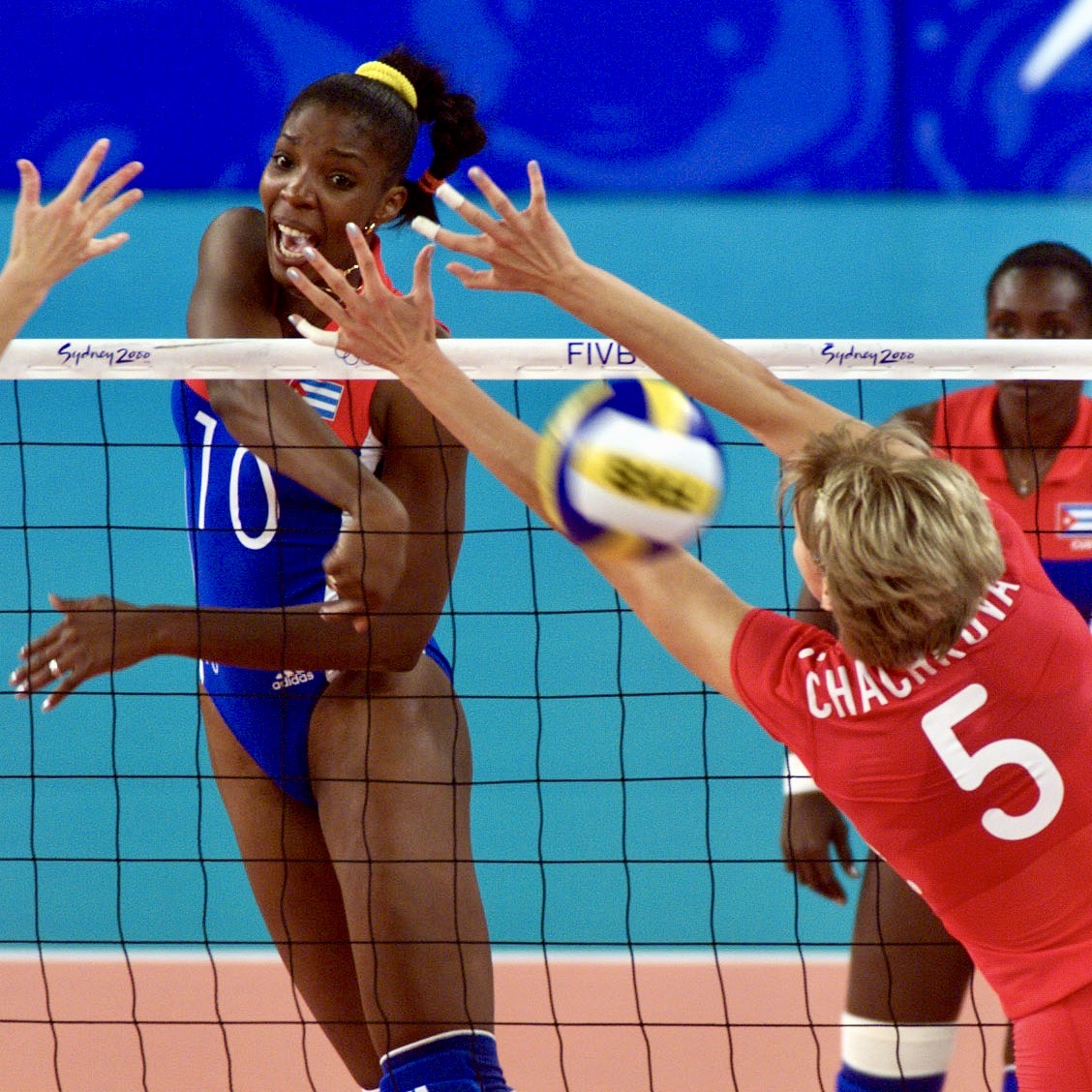 The Cuban Volleyball player won three Olympic gold medals throughout her decorative career. Apart from Olympic gold medals, she was integral part of the team that won two World Championships and three FIVB World Cup titles from 1989 to 1995. She was also named as the best female player of the 20th century by FIVB when she was just 26 years old.
4. Lorenzo Bernardi
Currently working as the coach of Italy's national team, Lorenzo was one of the best when inside the court too. As a player, he won silver in the 1996 Olympic and became two-time World Champion (1990,1994) as well as two-time European Champion (1989,1995). He won nine Italian Championships in his playing days. He was adjudged the best player of the 1994 World Championship and 1995 European Championship. In 2001, FIVB declared him the "Volleyball Player of The Century" alongside Karch Kiraly.
3. Misty May-Treanor
The retired American professional beach volleyball player had a mesmerizing career in the sand. Misty partnered with Kerri Walsh Jennings on their way to three Olympic gold medals. Apart from team achievement, she has also achieved many solo success. She earned over 2.1 million dollars playing competitive matches. May-Treanor retired from competitive play in 2012. She was enlisted into the Volleyball Hall of Fame in 2016.
2. Kerri Walsh Jennings
The partner of Misty May-Treanor won three Olympic gold medalist together from 2004 to 2012. She won bronze in the 2016 edition held in Rio. The pair of Jennings and May-Treanor broke records throughout their career. However, their winning streak of 112 consecutive matches which won them 19 consecutive tournament titles is unmatched. They also won the FIVB Beach Volleyball World Championships in 2003,2005 and 2007. The duo is considered to be "the greatest beach volleyball team of all time."
1. Karch Kiraly
Charles Frederick "Karch" Kiraly is arguably one of the best volleyball players of all time. The former American Volleyball player won three Olympic gold in 1984, 1988 and 1996; the first Olympic competition to feature Beach Volleyball. He is the only player in the world to have won Olympic medals in both indoor and beach volleyball categories. He is currently the coach of United State women's national volleyball team.
As a coach, he guided the team to their first-ever gold medal in the 2020 Tokyo Olympics. He has about 148 beach volleyball titles and he is the only volleyball player to ever win at every level as an athlete and as a coach. He is one of the most decorated individual volleyball has witnessed.